November 18, 2012 / Feline Wellness / Leave a comment
We never think it's going to happen to us but it is always best to be prepared in the event that our feline friends get lost. Even with apartment cats it's not unheard of for us to get a phone call saying someone has found a cat lost in an apartment building. With our house cats, sometimes they sneak out the door when "untrained" company visits.The anguish that people experience over lost pets makes being prepared worthwhile and dramatically increases the chance of a safe return for your family feline.
Here at Village Cat Clinic we feel very strongly that all pets should have permanent identification. Microchipping is a safe cost effective way to identify your pet. This very simple procedure which can significantly help reunite you with your pet if they are ever lost can be done in a quick appointment. The microchip is with your pet 24 hours a day and retrieving your information linked to it from the database company is as simple as a phone call. As part of your microchipping visit at Village Cat Clinic your pet will also receive a lifelong registration at Petlynx (www.petlynx.net). Petlynx is the largest central pet information database for both microchipped and none microchipped pets. The ease with which microchips are applied makes this a very sensible and efficient option. Once your cat's microchip is placed, please make sure the contact information is always current. We are extending our half price microchipping promotion to give as many clients as possible a chance to get their pet microchipped.
You should always have current pictures of several different sides of your pet available. These come in extremely handy if you ever need to make up Lost Posters. Like they say a picture is worth a thousand words. When looking for a good picture for a poster this is the time to set the cute pictures aside and choose the one that gives the best physical representation of your pet.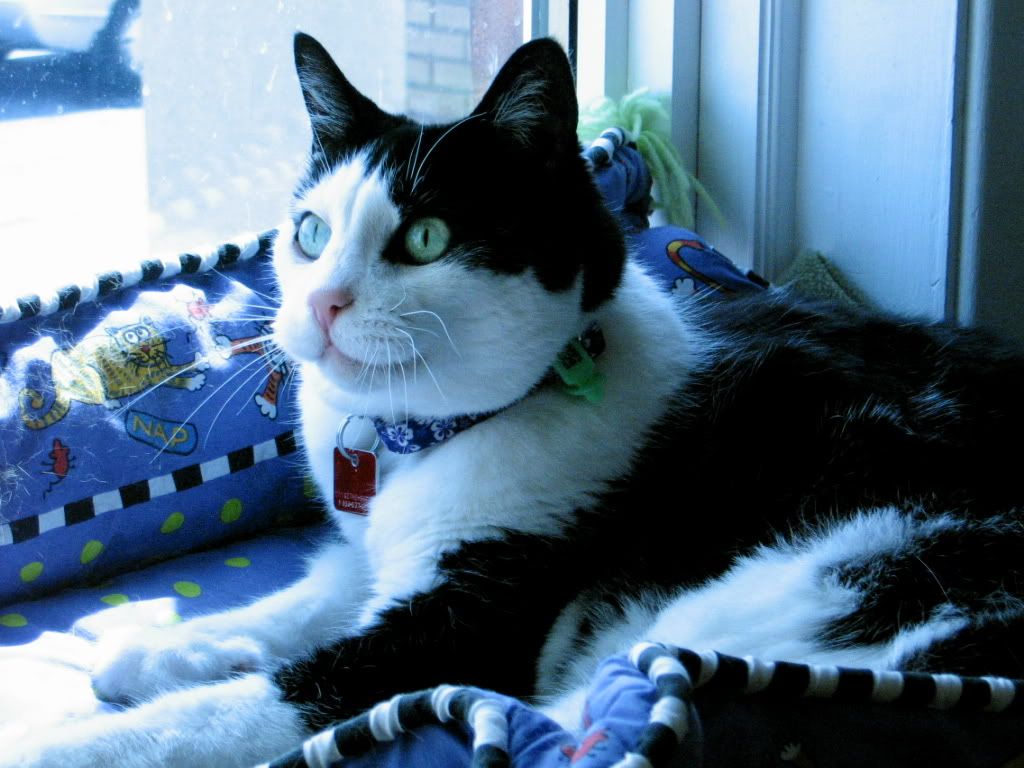 We encourage pet owners to have a breakaway collar on your cat with identifying tags attached. The tags can be from several different sources. You can easily find ones to put your name, address, and information from most pet stores or engravers. When your pet receives its annual rabies vaccination you will be supplied with a rabies tag which you can register with the Merial getmehome.com program. Here in the Hamilton area you can also purchase a lifetime registration of your information right in the Animal Control data base for a minimal fee. This means if your cat ever ends up at the shelter, your pet's information is right in their own system.
If you loose your cat make sure to place a yard sign right in front of your house. Have a picture of your cat and contact information clearly visible. Often people who find a pet will walk or drive around the area trying to find the owner.
Several years ago many hospitals were providing patients with tattoos. Unfortunately the tattoo often faded or distorted with age and became illegible so they have fallen out of favor.
Nothing will ever completely take away the stress and emotional upheaval if your cat ever goes missing but by taking these few steps you can greatly increase the chances of them being able to find their way back to you.
If you have any question feel free to contact a member of out Team.